Public Radio's Environmental News Magazine (follow us on Google News)
EPA Charged With Reverse Discrimination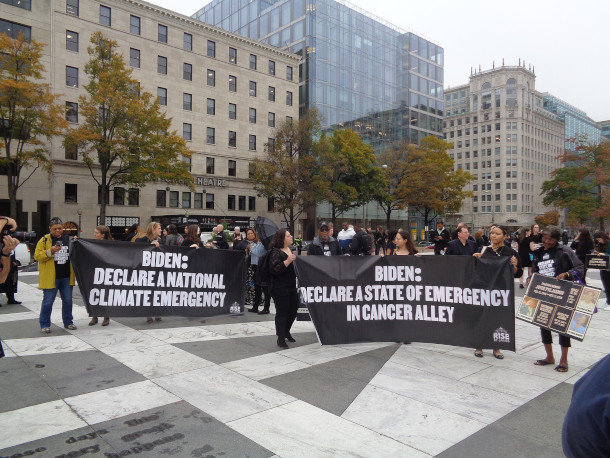 Members of environmental justice advocacy group RISE St. James march from Freedom Plaza to White House in October 2022 (Photo: Frypie, Wikimedia Commons, CC BY-SA 4.0)
In 2022 the US EPA opened a civil rights investigation into whether the State of Louisiana overburdens Black communities along "Cancer Alley" with toxic industries. But EPA and the Department of Justice abruptly closed the inquiry when the Louisiana attorney general filed a suit charging reverse discrimination. Monique Harden of the Deep South Center for Environmental Justice joins Host Steve Curwood to discuss the role of industry in the suit and the progress towards environmental justice that could have been made.
Transcript
DOERING: From PRX and the Jennifer and Ted Stanley Studios at the University of Massachusetts, Boston this is Living on Earth. I'm Jenni Doering.
CURWOOD: And I'm Steve Curwood.
With the Black people of Louisiana effectively blocked from the ballot box until the voting rights laws of the 1960's many industrial plants along the lower Mississippi River were built in their communities without their consent. Today there are more than 150 petrochemical and other polluting plants along what's called Cancer Alley between Baton Rouge and New Orleans. And while black people now can vote in Louisiana, the pattern and practice of siting plants with toxic emissions in black neighborhoods on the river continues to this day. In response to allegations of these inequities in 2022 the US EPA began a civil rights investigation into the State of Louisiana's permitting and monitoring of toxic industries. But as new rules were being hammered out to reform lax enforcement and lessen the toxic burden on BIPOC communities, the EPA abruptly halted its investigation when the Louisiana attorney general filed a suit charging reverse discrimination. Joining us now with more is Monique Harden, the law director for the Deep South Center for Environmental Justice based in New Orleans. Welcome back to living on Earth, Monique!
HARDEN: Hi, it's great to be back.
CURWOOD: What kind of changes were environmental justice advocates like yourself hoping that this investigation could bring?
HARDEN: Well, I mean, we were, of course, cheering on the communities in bringing their civil rights complaints forward to EPA, and in EPA accepting them and opening up the investigation. This is something that we had been calling for, for a while, that there should be targeted civil rights investigations in Louisiana's Cancer Alley and other toxic hotspots where Black and other people of color suffer the consequences of that pollution. So this was a good start and progress that was, you know, long overdue in Louisiana and from our Environmental Protection Agency. You know, I'm sure as your listeners know, as a federal agency, the Environmental Protection Agency has a legal obligation under Title VI of the Civil Rights Act to ensure that the dollars that it allocates to the states, like to a Louisiana Department of Environmental Quality, do not wind up in discriminating against people on the basis of race, color, or national origin. So the EPA gives a lot of money to our state agencies across the country to operate permitting programs and to conduct monitoring of the environment and to ensure compliance or take enforcement action. And what you see, how those dollars are spent, is in a way that it really harms Black communities here in Louisiana.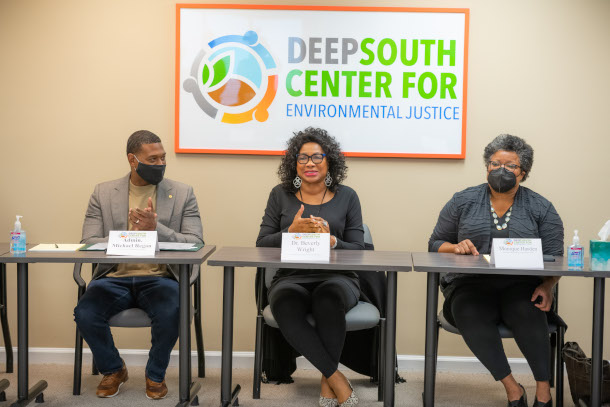 CURWOOD: Now, when President Biden came into office, he made a lot of noise about dealing with environmental justice issues. He sent EPA Administrator Michael Regan to Cancer Alley early in 2021 on the "Journey to Justice" tour, and yet the EPA seems to be ducking out on this one, what's going on now?
HARDEN: Well, it's a little complicated. Because what President Biden did, and the administration was set new policies to strengthen the federal government departments and agencies and offices to incorporate the work of ensuring environmental justice, to delivering environmental justice and tackling climate change, as per the executive order President Biden signed after inauguration. Michael Regan, who President Biden appointed to be the Administrator of the US Environmental Protection Agency, went on visits into Louisiana in particular, but also other communities in the South, to meet with folks who are battling for environmental justice. And he made a number of commitments, quite strong ones, that led to the civil rights investigation. And to the credit of EPA, they were able to nail down specific terms that would really have been, set a new trajectory around environmental justice when it comes to the actions and the decisions at the Department of Environmental Quality, as well as our State Department of Health and Hospitals, that would ensure health in a real, practical way, which is by reducing and avoiding pollution. That all stopped when our Louisiana State Attorney General Jeff Landry filed a lawsuit in a federal court that's far and away on the other side of the state from where St. John Parish and St. James Parish and Louisiana's Cancer Alley are located. But he chose that particular court, because I think he thought that this is where he would find some success in attacking civil rights protections and calling on the judge of the federal court to shut down the EPA's civil rights investigation and the work that was being done to develop terms for course correction at the two state departments, of environmental quality and the other one on health and hospitals.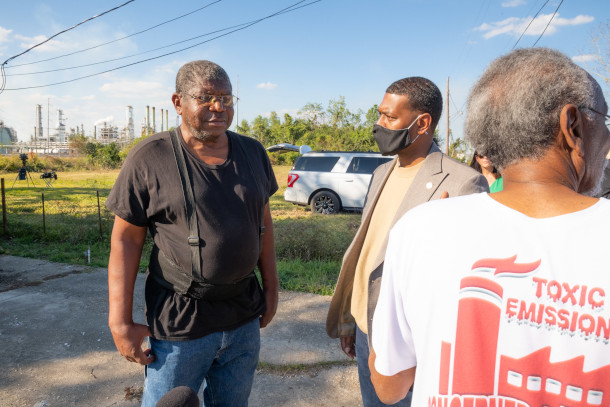 CURWOOD: Monique Harden, we looked at the lawsuit that Louisiana Attorney General Jeff Landry filed, and in that complaint, he writes, "Officials have lost sight of the agency's actual environmental mission and instead decided to moonlight as social justice warriors fixated on race." And the quote continues, "EPA frequently does not care about the content of air and water emissions, but only the color of the skin of those proximate to them." What's your reaction to that complaint?
HARDEN: It's an obnoxious attack on civil rights and environmental justice. And it makes me think, like, you know, we've stepped back into the 1940s or the 1950s, when there was so much resistance to freedom and equality and civil rights in this country. And the promise of the civil rights movement is to ensure that no one is discriminated against on the basis of race, color, or national origin. And what the state attorney general has a problem with is that stopping discrimination, for him, is the problem.
CURWOOD: The Attorney General's complaint makes it sound like this is racism against white people, to regulate this way.
HARDEN: It strains to make that kind of argument, but anyone looking at Louisiana and Cancer Alley can see the race of the people who have the most to put up with when it comes to industrial pollution and hazards. It's predominantly Black residents, for generations now. And instead of dealing with that, and figuring out a just remedy for that, this is what the state attorney general has chosen to do, with the help of attorneys who represent one of the companies that is the subject of the civil rights complaint, a company called Formosa. So there's a real ethical problem in terms of the serious conflict of interest that exists in this lawsuit brought by the Louisiana State Attorney General because of the contract and agreement and monies paid to attorneys representing one of the companies that is the subject of the civil rights complaint.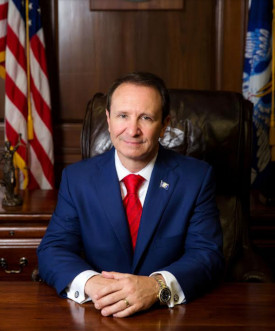 CURWOOD: By the way, Monique, what was in the deal that got spiked, I mean, what was the kind of progress that had been made by the EPA, in getting the Louisiana Department of Environmental Quality to negotiate on these issues of dealing with extra burden on communities of color?
HARDEN: Milestones that would have been reached with this agreement is, one, obligating the Department of Environmental Quality to deny a permit for a new facility or an expansion of an existing facility, on the grounds that it would result in racial discrimination, it would cause disproportionate pollution burdens based on race. It would require a transformation in how the agency goes about making a permit decision that would require a look at all of the various factors taking place in a community that contribute to poor environmental and public health conditions for residents. That's also known as cumulative impact analysis. So that was another key agreement that was reached before Attorney General Landry and the Formosa attorneys stepped in to put the kibosh on EPA's civil rights investigation and the work towards these new settlement terms.
CURWOOD: What kind of money might be at stake in this in terms of industry? I mean, what's the pipeline in Cancer Alley in terms of things like plastic production plants and natural gas pipelines, storage facilities, and so on?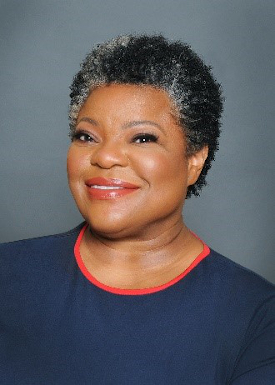 HARDEN: Wow. Well, you know, Steve, that's a very important question, because you're talking billions and billions of dollars of projects, that each one has its own serious level of hazards and risks for both communities, health and safety, our environment, and certainly our climate. We're talking about dozens of industrial facilities that are targeting Louisiana for a whole new wave of gas production facilities, hydrogen, ammonia gas, liquefied natural gas plants, and a number of plastic production -- which are also, use a gas feedstock in the production. So when you consider the fact that each of those facilities would need to apply for a permit in order to construct or build the facility. And that those permits set forth various, you know, environmental requirements, what the civil rights settlement agreement was contemplating was another level of considerations on any proposed industrial facility that would have to countenance racial discrimination and avoid it. And when you're thinking about those projects, and they're targeting mostly Black communities here in Louisiana, this kind of a settlement agreement would probably give them more than pause around their plans and their investment dreams and opportunities that they see for themselves and shareholders. And so there's a lot of industrial interest in seeing that civil rights protections don't get rooted in Louisiana when it comes to environmental protection.
CURWOOD: I'm confused. President Biden made so much noise about environmental justice, and yet his Environmental Protection Agency really kind of folded its tent in the face of opposition from the state of Louisiana. Why are they abandoning this investigation?
HARDEN: Well, I think it's, it's important to know that while EPA began and had undertaken this civil rights investigation, the decision to not continue the investigation and to move forward the settlement agreement really came from the Department of Justice, when it filed a Notice of Resolution in the Western District Court in response to the lawsuit filed by Attorney General Jeff Landry. And that decision is one that is, it's galling, because it concedes and gives up the fight for civil rights here in Louisiana by the Department of Justice, because there's nothing resolved. The problems of environmental racism continue.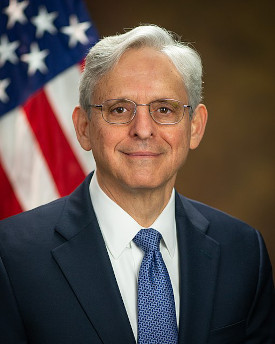 CURWOOD: By the way, I'm looking at the calendar, there's a presidential election coming. The man who won last time needed the BIPOC vote to get over the top. How is this going to affect people's willingness to go out and and work for President Biden if his Department of Justice is willing to throw environmental justice under the bus?
HARDEN: Well, you know, there is a separation between the President and the Department of Justice. Let me just say this, is that the real problem here is where Merrick Garland stands on environmental justice. We know where President Biden stands. Where does Merrick Garland stand? And the decision for the Department of Justice, without so much as a, you know, a meeting with the community groups to find out, you know, what is this all about? What's at stake? How can they step up and address these concerns? Instead, just summarily filed this Notice of Resolution with the Western District federal court, when there is no resolution. And in fact, there's more dissonance and cacophony and chaos and crisis brought about since the lawsuit was filed. We're far from resolution, and that, I think, speaks to the need for bold leadership on the part of Merrick Garland. The work of justice is not just within the criminal justice and police violence area. It's there, we all know it and we see it, but it's also in the context of environmental protection where communities for generations have lived with cancer causing chemicals in the air they breathe, water that's unsafe to drink, land that's contaminated. And we need a Department of Justice that takes that seriously as well, and picks up the mantle and fights at least as hard as communities are fighting for where they live and for their future.
CURWOOD: Monique Harden is Director of Law and Policy at the Deep South Center for Environmental Justice. Thanks so much for taking the time with us, Counselor.
HARDEN: Thank you, Steve, as always.
CURWOOD: To date the Louisiana attorney general's office has yet to respond to our queries.
Links

Living on Earth wants to hear from you!
Living on Earth
62 Calef Highway, Suite 212
Lee, NH 03861
Telephone: 617-287-4121
E-mail: comments@loe.org
Donate to Living on Earth!
Living on Earth is an independent media program and relies entirely on contributions from listeners and institutions supporting public service. Please donate now to preserve an independent environmental voice.
NewsletterLiving on Earth offers a weekly delivery of the show's rundown to your mailbox. Sign up for our newsletter today!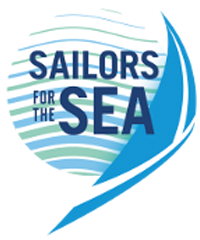 Sailors For The Sea: Be the change you want to sea.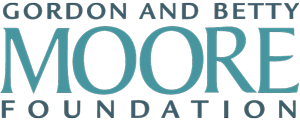 Creating positive outcomes for future generations.

Innovating to make the world a better, more sustainable place to live. Listen to the race to 9 billion

The Grantham Foundation for the Protection of the Environment: Committed to protecting and improving the health of the global environment.
Contribute to Living on Earth and receive, as our gift to you, an archival print of one of Mark Seth Lender's extraordinary wildlife photographs. Follow the link to see Mark's current collection of photographs.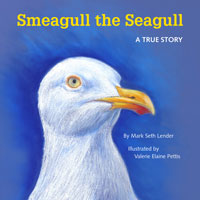 Buy a signed copy of Mark Seth Lender's book Smeagull the Seagull & support Living on Earth