Public Radio's Environmental News Magazine (follow us on Google News)
1995 Archives
December 29, 1995
Yellowstone Park: Snowmobile Capitol of the World? / When America Was Young / Naturally Dyed-in-the-Wool Company / Listener Comments // Almanac - The Chinese New Year of the Rat / Earth Day at 25 Years: A Retrospective of the Environmental Movement / Sardines in Literature / Postcard from Alaska
December 22, 1995
Modern Nativity / Hopeful Fiesta / The Shortest Day // The Living on Earth Almanac / The Second Annual Living on Earth Winter Storytelling Feast December 15, 1995
December 15, 1995
Cellular Phones / Vermont Homebuilding / Let's Eat Now! Let's Eat More! / Kids' Holiday // The Living on Earth Almanac / Christmas Wreaths / Mexican Gold / Cattle and Mines / Global Warming / Lambeth Children
December 8, 1995
Washington Round-Up / EPA at 25 / CAFE Regulations / Horse Ranch // The Living on Earth Almanac / Asian Nukes / Korean Greens / Animal Parts / Pollinators Commentary / Gift Ideas from Listeners
December 1, 1995
Blanton Forest / When Corporations Rule the World / The American President / Gift Ideas from Listeners // The Living on Earth Almanac / Civilization / Thinking About Animals
November 24, 1995
Flathead Reservation: Sovereign Nation / Dreaming of a Green Christmas / Simple Christmas // The Living on Earth Almanac / Border Clean-Up: Still Crying Foul / Living on Earth Profile Series #19: Denis Hayes: Earth Day Pioneer / Toxic Sludge and Greenwash / Sea Otters: Swimming for a Comeback
November 17, 1995
Superfund Reform, or Corporate Welfare? / Living on Earth Profile Series #18: Sherwood Rowland, 1995 Nobel Prize Winner in Chemistry / Smog and the Whole Body / Ozone and Improbable Research // The Living on Earth Almanac / The Execution of Ken Saro-Wiwa: Nigerian Environmentalist / Growing Coca in the Rainforest / Rocky Mountain High
November 10, 1995
Atrazine / Joining Forces: The International Joint Commission / Green Auto Body Shop / Six Year Six Pack Ring // The Living on Earth Almanac / WA Rejects Property Rights Ballot Question / Listener Comments / Hope Against Hope / Apple Season in the Northeast / Kudzu Medicine
November 3, 1995
Clinton Administration Takes a Stand / Energy Conservation: More Action Needed? / Class vs Nature / Michigan Tax Break for the Rich? / Freon Free in 1996 // The Living on Earth Almanac / AIDS Medicine May Save Cameroon Rain Forest / Pigs to People: Hog Farming Boom / Living on Earth Profile Series #17: Brian Rosborough Watches the Earth for Science
October 27, 1995
Trespasses in Washington State / Bob Dole in '96: A View of the Politicans's Enviro Outlook / Living with Less // The Living on Earth Almanac / Scary Tales of Pumpkins / Model Methane Dump / Wolves in the West
October 20, 1995
The Problem of Anti-Androgens / Four Ways To Avoid Endocrine Disruptors / Airborne Pesticides / Living on Earth Profile Series #16: Reverend James Parks Morton // The Living on Earth Almanac / The US Green Party Thinks Locally / New York City's Farm Fresh Produce / Make Way for Mountain Bikes / Listener Letters
October 13, 1995
New Federalism / Who Will Feed China? / Come Live With Me? // The Living on Earth Almanac / Seattle Orcas / Captive and Free / Beluga Whales / Walking to the Post Office
October 6, 1995
Back Door Enviro Policy / Living on Earth Profile #15: Richard Nixon, Environmental Hero / Understanding the Asthma Epidemic / The Smog-Eating Car? // The Living On Earth Almanac / The Geography of Childhood / Unheard Voices / Lawn Outlaws / Lawn Outlaws
September 29, 1995
People are Warming the Planet / Vineyards Going Organic / Living on Earth Profile #14: Alice Tepper Marlin: An Architect of Green Consuming
September 22, 1995
Baltimore Reclaiming Chesapeake Bay / Bronx Nature Walk / Living on Earth Listeners Respond / Living on Earth Profile Series/Obituary: Helen Nearing
September 15, 1995
National Parks Under Budget Pressure / To be Green, or Not to be Green: The Republican Party / Long Slow March to the Sea
September 8, 1995
Bovine Growth Hormone: To Use or Not to Use, That is the Question / Testing of BGH / Green Conservatism
September 1, 1995
Antibiotic Resistance / Evolutionary Medicine: Rethinking the Origins of Disease
August 25, 1995
Amish / The Bluebird's Happy Return / Living on Earth Profile Series #14: Joseph Ling
August 18, 1995
US Teen Pregnancy / Family Planning in Malawi, Africa / Idaho Grazing Rights Chew New Turf
August 11, 1995
Illegal Abortion in Mexico / Population and Patriarchy
August 4, 1995
Polynesians Fight the Bomb / Native Uranium Miners / Legacy of Nuclear Weapons
July 28, 1995
Project Del Rio / The River Keepers / Living on Earth Profile Series #13: Winona LaDuke
July 21, 1995
Cuba: The "Special Period" / Living in the Material World / Living on Earth Profile # 12: Eugene Odum, the Godfather of Ecology
July 14, 1995
Green Gold / Living on Earth Profile Series #10: Fred Krupp: Environmental Defender / Summertime and the Gardening is Easy / Scavenging for Fun
July 7, 1995
School Yard Turns Wild / NY's Enviro High / Listeners Respond to Answer Report / A Rose is Red in Harlem
June 30, 1995
Organic Food Revolution in Cuba
June 23, 1995
China at the Agricultural Crossroads / Policy and Effect in China / Living on Earth Profile Series #9: Lester Brown: Keeping Watch on the World
June 16, 1995
Clean Water Act Overhaul / Farm Politics as Presidential Politics / Suburban Sprawl Solutions / Living on Earth Profile Series #8: Wendell Berry
June 9, 1995
Nature as Healer / Mite Makes Right: Biological Insect Control in Benin
June 2, 1995
Alaskan Wilderness Refuge Offered up for Oil Revenues / An Organic Farmer in India: Spiritual Connection to the Land's Bounty / Living on Earth's Profile #6: Frances Moore Lappé: Diet for a Fragile Planet
May 26, 1995
Sea Urchins: Maine's Delicate Delicacy / Putting Zebra Mussels to Work / Husbands and Wives for Alewives / Living on Earth Profile #5: Lisa Crawford...Citizen Turned Anti-Nuclear Weapons Waste Activist
May 19, 1995
California's Warmer Waves / Sardines in Literature / Letters From Listeners / Profile #4: David Brower
May 12, 1995
Endangered Species Policy: An Act in Crisis / Noah's Choice: Important Decisions Ahead / Work and Taxes: It's an Animal's Life! / LOE Profile Series #3: John and Nancy Todd
May 5, 1995
City Budget Crisis Slows New York Recycling / The Black Market in Newsprint / Apartheid's Environmental Legacy
April 28, 1995
More Bomb Blasts: Anti-Environmentalism / Mapping Extremism / LOE Profile Series #2: Phil Shabecoff / Portland's Public Bikes
April 21, 1995
Savvy Sixth Graders: Young Citizens Purchase E.P.A. Pollution Credits / What's Up on the Hill? / LOE Profile #1: Lois Gibbs, fighting Spirit Behind the Love Canal Evacuation / Earth Day at 25 Years: Nothing New
April 14, 1995
Earth Day at 25 Years: A Retrospective of the Environmental Movement / A Look Ahead: The Environmental Justice Movement
April 7, 1995
Stalling on Electric Cars / Golden California Gone Green / Always, Rachel
March 31, 1995
Cuyahoga River Clean Up / Added Property Value: Government Takings vs Givings / Yellowstone Park: Snowmobile Capitol of the World?
March 24, 1995
Warming Up: A Look at Climate Change Science / Stormy Trends: Is Weather Getting Uninsurable? / Whither Climate Change Policy?
March 17, 1995
Antibiotic Resistance / Evolutionary Medicine: Rethinking the Origins of Disease
March 10, 1995
Enviro Tech Exporting / A Bright Idea / Good for the Environment and Good for Workers / Tracking Listeners
March 3, 1995
Global Warming and the Shifting Seasons / The Howl of the Wild / When America was Young / Postcard from Alaska
February 24, 1995
Amtrak on the Line / Update on the Hill / Pulling for Salmon
February 17, 1995
Reward Offered: German Babies / Post-Cairo Conference Progress / Naturally Dyed-in-the-Wool Company
February 10, 1995
The Case for Private Property Rights / Sex at the Zoo
February 3, 1995
New Salmon Plan / Winds of Change in Maine / Czech Pollution: 5 Years Later / Poland as Clean Leader
January 27, 1995
Solectria Sunrise / A Promising Compromise / Imagining the Hyper-Car
January 20, 1995
An Overview of the 104th Congress / A Newcomer's View / Slow and Steady in the Senate / Listeners Speak Up
January 13, 1995
The Outlook for Republican Cooperation / Doom and Gloom or Smile and Denial? / Listeners on Microbial Diversity / Yankees, Come Visit!
January 6, 1995
Terrorism in a Small Town / The War Against the Greens / Wise Use Response
Living on Earth wants to hear from you!
Living on Earth
62 Calef Highway, Suite 212
Lee, NH 03861
Telephone: 617-287-4121
E-mail: comments@loe.org
Donate to Living on Earth!
Living on Earth is an independent media program and relies entirely on contributions from listeners and institutions supporting public service. Please donate now to preserve an independent environmental voice.
NewsletterLiving on Earth offers a weekly delivery of the show's rundown to your mailbox. Sign up for our newsletter today!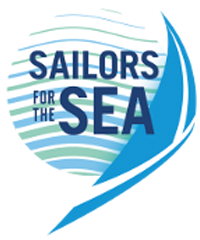 Sailors For The Sea: Be the change you want to sea.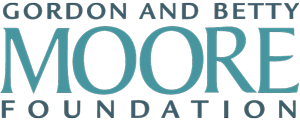 Creating positive outcomes for future generations.

Innovating to make the world a better, more sustainable place to live. Listen to the race to 9 billion

The Grantham Foundation for the Protection of the Environment: Committed to protecting and improving the health of the global environment.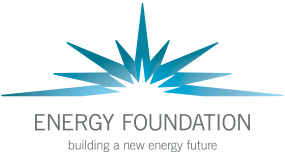 Energy Foundation: Serving the public interest by helping to build a strong, clean energy economy.
Contribute to Living on Earth and receive, as our gift to you, an archival print of one of Mark Seth Lender's extraordinary wildlife photographs. Follow the link to see Mark's current collection of photographs.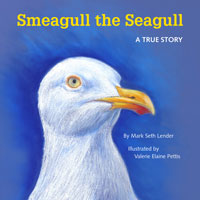 Buy a signed copy of Mark Seth Lender's book Smeagull the Seagull & support Living on Earth