July 19, 2019 - Fracking and Your Health, Offsetting Your Carbon Footprint, "Hadestown" Sings of Climate Disruption, and more
Fracking and Your Health / Beyond the Headlines / Exploring the Parks: Petrified Forest National Park / Offsetting Your Carbon Footprint / "Hadestown" Brings Climate Change To Broadway / Camels at the Henbury Craters / BirdNote®: House Sparrows' Dance
July 12, 2019 - "#MeToo" At Nature Conservancy, The Secret and Endangered Lives of Freshwater Mussels, Exploring the Parks: Sequoia and Kings Canyon, and more
"#MeToo" at the Nature Conservancy / Beyond the Headlines / How To Be A Good Creature / The Secret & Endangered Lives of Freshwater Mussels / Exploring the Parks: Sequoia and Kings Canyon
July 5, 2019 - Science at Risk at the US-Mexico Border, HBO's "Ice on Fire" Offers Climate Solutions, US Blocks UN and G20 Climate Action, and more
US Blocks UN and G20 Climate Action / Not Much Presidential Debate About Climate / USDA Kills Thousands of Beavers / Science at Risk at the Border / HBO's "Ice on Fire" Offers Climate Solutions
June 28, 2019 - Turning Backyards into Pollinator Havens, Resilient Corals Get a Helping Hand, The Trump EPA's Clean Power Plan Replacement, and more
Trump Clean Power Plan / Beyond the Headlines / Resilient Corals Get a Helping Hand / Repairing Puerto Rico's Corals / BirdNote®: The Auklet's Whiskers -- Not Just for Show / Freshwater Under the Sea / 
Turning Backyards Into Pollinator Havens / The Mighty Condor
June 21, 2019 - Rating 2020 Prexy Candidates' Climate Ambition, Seeking Justice for the Ogoni Nine, Increasing World Climate Action Ambition, and more
Increasing World Climate Ambition / Moving the Paris Climate Deal Ahead / Beyond the Headlines / Bringing Back Butternut Trees / Rating the Climate Promises of 2020 Prexy Candidates / Seeking Justice for the Ogoni Nine / BirdNote®: Brewer's Sparrow, Sageland Singer
June 14, 2019 - Sobering Climate Risks, Cactus and Snow in the Desert Sky Islands, Horizon By Barry Lopez, and more
Sobering Climate Risks / Note on Emerging Science: Hot Potato Blues / Beyond the Headlines / Exploring the Parks: Cactus and Snow in the Desert Sky Islands / BirdNote®: Ponderosa Pine Savanna / Horizon by Barry Lopez
June 7, 2019 - NH Fights PFAS Pollution, Global Warming Clues From Henry David Thoreau, Recomposing the Dead and more
New Hampshire Fights PFAS Pollution / Youth Climate Suit Plea / Beyond the Headlines / Recomposing the Departed / Global Warming Clues from Henry David Thoreau / Solid Seasons: The Friendship of Henry David Thoreau and Ralph Waldo Emerson / BirdNote®: Henry David Thoreau and the Wood Thrush
May 31, 2019 - Green Wave Sweeps Europe, Binge-Watching For Our Planet, Misfit Produce At Your Doorstep, and more
Green Wave Sweeps European Parliament / Beyond the Headlines / The Law of Languages / Misfit Produce at Your Doorstep / Our Planet / BirdNote®: Ruddy Duck
May 24, 2019 - Saving West African Rainforests, Global Warming Poor Tax, Grammy's Dandelion Feast, and more
Global Warming Poor Tax / Beyond the Headlines / BirdNote®: Recycle Your Egg Shells to Help Nesting Birds / Saving West Africa's Last Rainforest / Grammy Goes A-Gatherin'
May 17, 2019 - Greening NYC's Buildings, Congestion Pricing for NYC, Julián Castro on the Campaign Trail, and more
Julián Castro Campaigns / Remembering the Legacy of Jim Fowler / Congestion Fee for NYC / Cutting Emissions From NYC Skyscrapers / BirdNote®: Unlikely Places to Go Birding / Beyond the Headlines / Leopard Seal Says Hello / Protecting the Cook Islands from Overfishing
May 10, 2019 - Climate-Resilient Cities, A Grave Biodiversity Warning, Exploring the Parks: North Cascades, and more
Bipartisan House Vote For 'Climate Action Now' / Climate-Resilient Cities / A Grave Biodiversity Warning / Beyond The Headlines / Goldman Prizewinner Vanquishes Oil Terminal Project / Exploring The Parks: North Cascades National Park
May 3, 2019 - A Refugee Camp Becomes a City, Tulsi Gabbard's Presidential Bid, No Show Green Voters, and more
A Refugee Camp Becomes a City / Tulsi Gabbard's Presidential Bid / No-Show Green Voters / Beyond the Headlines / Pioneer Warren Washington Wins Tyler Prize
April 26, 2019 - Klobuchar Goes Green, Microplastics Lead to Macro-Problems, The Wonders of Spring Migration, and more
Klobuchar Goes Green / A Citizen Science BioBlitz / Beyond the Headlines / Microbeads in the Great Lakes / Microplastics Leading to Macro-Problems / A Season on the Wind: Inside the World of Spring Migration
April 19, 2019 - An Earth Day Checkup, Exploring The Parks: Aniakchak, Exxon Climate Risk Lawsuit, and more
Exxon Sued Over Climate Risks of Storage / Beyond The Headlines / Earth Day Checkup / BirdNote®: What's Your State Bird? / Prepping for the City Nature Challenge / Exploring the Parks: Aniakchak National Monument and Preserve
April 12, 2019 - 'Mayor Pete' and the Climate, Pesticide Risks Ignored at Trump Interior Dept., Greater Peril for Greater Sage Grouse, and more
'Mayor Pete' and the Climate / Beyond the Headlines / Fearsome Bull Elephant Musth / Science Note: Can Plants Hear? / Pesticide Risks Ignored at Trump Interior Dept. / BirdNote®: Sage Grouse Lek and Grasslands / The Sage Hen and the Sage Brush / Greater Peril for the Greater Sage Grouse
April 5, 2019 - Cyclone Idai Update, Climate Action Now Bill, A First Steamy Date for 'Romeo and Juliet', and more
Idai Disaster Update / Beyond the Headlines / The Power of the Purse and 'Climate Action Now' / Youth Testify for Climate Action / 'Romeo and Juliet' Frogs' First Steamy Date / Everglades National Park, a "River of Grass" / Drilling in the Everglades / BirdNote®: Rivers of Birds
March 29, 2019 - Losing Ground: Midwest Floods Rip Away Topsoil, Brazil Grabs Indigenous Lands, Deep Creek: Finding Hope in the High Country, and more
Brazil To Grab Indigenous Lands / Beyond the Headlines / Losing Ground: Midwest Floods Rip Away Topsoil / BirdNote®: The Rainwater Basin of Nebraska / The Place Where You Live: Chadron, Nebraska / Deep Creek: Finding Hope in the High Country
March 22, 2019 - Minorities' Pollution Burden, Oil Drilling on 500,000 Acres Blocked for Climate, Sen. Murkowski (R-AK) on the Public Lands Bill, and more
Oil Drilling Blocked for Climate / Climate Disasters and Softening Property Values / The Racial Gap of Pollution Responsibility / Beyond the Headlines / GOP Senator Lisa Murkowski on the 2019 Public Lands Act / Baboon, "The Observer"
March 15, 2019 - Youth Strike for Climate, Carbon Pricing and the Green New Deal, Michael Mann Fights For Science, and more
Youth Strike for Climate / Carbon Pricing and the Green New Deal / Beyond The Headlines / BirdNote®: How a Bird Came to Look Like a Caterpillar / "Hockey Stick" Climatologist Wins Tyler Prize
March 8, 2019 - Tornado Clusters and Climate Disruption, Cloning the Giant Sequoia, In Search of the Canary Tree, and more
Tornado Clusters and Climate Disruption / Beyond the Headlines / Oceans Losing Oxygen / Note on Emerging Science: Matchmaking for a Frog Named "Romeo" / Cloning Giant Sequoias / In Search of the Canary Tree
March 1, 2019 - Voters Grant Lake Erie Legal Rights, Volkswagen's All-Electric Future, A Tribute to Dick Wheeler and the Extinct Great Auk, and more
Lake Erie Wins Legal Rights / Beyond the Headlines / Volkswagen Goes All-Electric / Science Note: Using Mushrooms to Save The Bees / A Great Egret's Mating Dance / Remembering Dick Wheeler and the Great Auk
February 22, 2019 - Wall Street and the Green New Deal, Listening to Forests to Aid Conservation, Saltwater Beavers Promote Estuary Health, and more
Wall Street and the Green New Deal / Beyond the Headlines / Listening to Forests Can Aid Conservation / California Tree Deaths Could Hurt Forests on the East Coast / Confronting Climate Change Through Sound / Saltwater Beavers Bring Life Back to Estuaries / BirdNote®: Anna's Hummingbirds Winter in the North
February 15, 2019 - The Border Wall's Wildlife Impacts, Bipartisan Public Lands Bill, Monarch Butterflies Rebound, and more
Senate Passes Bipartisan Public Lands Bill / Understanding the Green New Deal / Beyond The Headlines / Monarch Butterflies Rebound / The Border Wall's Wildlife Impacts / Refugees Cultivate Healing Through Gardening
February 8, 2019 - Toxicants in Diapers and Sanitary Pads, Climate Displacement in Bangladesh, California's Neighborhood Burn Squads, and more
Toxicants in Diapers and Sanitary Pads / A Green New Deal For All / Bangladesh's Climate Migration Crisis / Beyond The Headlines / Neighborhood Burn Squads Fight Fire With Fire
February 1, 2019 - A 2020 Climate Change Candidate for President, Heat Wave Kills Nature Down Under, The Challenges of Eminent Domain and more
Inslee's Climate-focused White House Bid / Heat Wave Scorches Nature Down Under / BirdNote®: Palm Cockatoo Gets The Girl / Beyond the Headlines / Eminent Domain and the Landowners Who Wouldn't Back Down
January 25, 2019 - Climate Displacement at Home and Abroad, Food From the Radical Center, and more
Climate Migrant Caravans / Climate and the Majestic Gyrfalcon / Climate Disruption and the Poor / Beyond the Headlines / Healing Our Land and Communities Through the Power of Food / BirdNote®: Where Are They Now?
January 18, 2019 - The Amazon in Peril, Youth Call for Minnesota Green New Deal, World's Oceans Warming Faster and Faster, and more
Defending Public Lands / Beyond the Headlines / Ocean Warming Speeding Up / Youth Activists Call for a Minnesota Green New Deal / Brazil's President Targets Amazon / An Amazon Tribe Turns to Modern Technology to Save Their Trees
January 11, 2019 - The Conservation Costs of Shutdowns, Congress Launches Climate Crisis Committee, "Forest Bathing" and more
Capitol Hill Panel on Climate Crisis / Beyond The Headlines / Lead in Newark's Water / 'Forest Bathing' for Health / The Conservation Costs of Shutdowns
January 4, 2019 - A Greener Congress, Kerala's Ambitious Organic Pledge, and more
A Greener U.S. Congress / Kerala's Ambitious Organic Pledge / Pesticide Peril in Paradise
Living on Earth wants to hear from you!
P.O. Box 990007
Prudential Station
Boston, MA, USA 02199
Telephone: 1-617-287-4121
E-mail: comments@loe.org
Donate to Living on Earth!
Living on Earth is an independent media program and relies entirely on contributions from listeners and institutions supporting public service. Please donate now to preserve an independent environmental voice.
NewsletterLiving on Earth offers a weekly delivery of the show's rundown to your mailbox. Sign up for our newsletter today!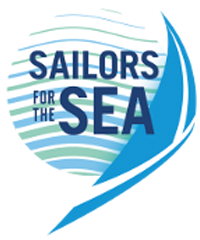 Sailors For The Sea: Be the change you want to sea.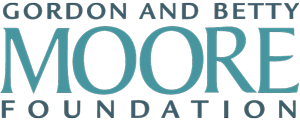 Creating positive outcomes for future generations.

Innovating to make the world a better, more sustainable place to live. Listen to the race to 9 billion

The Grantham Foundation for the Protection of the Environment: Committed to protecting and improving the health of the global environment.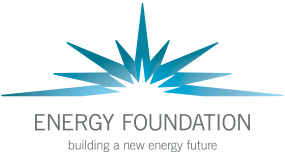 Energy Foundation: Serving the public interest by helping to build a strong, clean energy economy.
Contribute to Living on Earth and receive, as our gift to you, an archival print of one of Mark Seth Lender's extraordinary wildlife photographs. Follow the link to see Mark's current collection of photographs.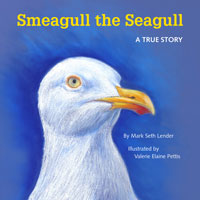 Buy a signed copy of Mark Seth Lender's book Smeagull the Seagull & support Living on Earth